Best and worst TV roommate duos of all time
We all might not admit it, but binging Netflix, Amazon, Hotstar, and the millions of other platforms out there is like our secret hobby. And yes, I have to say these shows and movies are so damn fun and relatable, not to mention the TV duos.
In many of our favourite series, we see roommate duos, which we love and often long for a relationship like that. 
Now, living with a roommate is not always fun and games. Yes, it could lead to the start of something magical and phenomenal. But, on the contrary, staying with a toxic or incompatible roommate can also cause stress and anxiety, and in certain cases, depression. That is the bitter truth. 
However, with CoDee as your wingman; you ain't gotta worry about it anymore! We are here to make sure that you have an excellent experience with your roommate and that your home is your sanctuary, your safe place! Listed below are some entertaining TV duos – both dynamic, who made each other's lives better and enhanced, as well as those who were literally living hell for each other. 
Now, without further ado, let's jump into the blog. Happy reading 🙂
Firstly, let us look at the most iconic and dynamic TV duos:
Sheldon and Leonard from the Big Bang Theory 
Where do we even begin with these two? Besides the fact that the Big Bang Theory is one of the greatest television productions of all time, what makes it even better is the cast – specifically Sheldon and Leonard. Not only are they the best of friends but also one of the best TV duos.
They constantly help and appreciate each other. Even though they fight and argue sometimes, they know how to make up for their mistakes- and that just makes it all the more entertaining. One scene that caught our eyes was how Leornard calms Sheldon down and helps him out after the passing away of Professor Proton. And the hug that follows is the sweetest gesture! 
Joey and Chandler from F.R.I.E.N.D.S
We don't even need to introduce this dynamic TV duo. Joey and Chandler have been roommates for the longest time in the show and are also the ones who have the funniest interactions!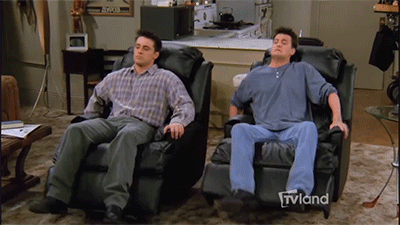 Chandler's suspicion and Joey's foolishness just blend together flawlessly to create one of the most enjoyable and entertaining duos in all of Hollywood's history. This famous roommate duo is the classic example of #friendship goals. 
Amar and Prem from Andaz Apna Apna
Oh my god! They are our favourite bromance TV duo ever! Even though this film is now a little old, this dynamic TV duo will stay in our hearts forever. 
Despite having watched this movie a million times, it still always makes us laugh our core off, every single time. Both of them love, yet hate each other at the same time. And isn't that what friendship is really about?
Dustin and Steve from Stranger Things 
Warning: It May contain spoilers for stranger things Season 2!
No fans expected these two to hit it off together, but well, it turns out in season two of the show, they make a really good team. They compliment each other's personalities in a charming and fun way. Dustin helps Steve Harrington cope up after his devastating break-up, and in return, Steve gives him dating advice, a trip to the ball and hairstyling tips. And that's exactly what roommates are supposed to do! They are partners-in-crime and Demogorgon fighting buddies. 
A must-watch series! Alert though- don't watch it at night if you get scared easily; hahaha. 
Now, moving on to the roommates who were living hell for each other:
Blair and Georgina from Gossip Girl 
A very famous TV duo, whose relationship screams "disaster!"
Manipulation, lying to your roommate, going behind their back taking major decisions without even consulting the other – these are traits of a toxic roommate. Even when you pick your roommate, you should look out for these red flags. How can one look forward to returning home after a hectic day with an egoistic and self-centred person as their roommate? Scheming is both of their middle names and they are the exact opposite of each other. 
Luke and Lorelai from Gilmore Girls 
Can someone please remind me why we still ship both of them? Yes, I agree, we glorify their romantic dates and grand gestures. (remember when Luke built Lorelai a skating rink in their front yard!) But, being roommates and a couple they definitely struggled with transparency and the C-word. Yeah, you guessed it right- communication! 
You must remember, Lorelai was very secretive when she visited her ex, behind Luke's back. Luke also had a secret daughter, about whom he didn't even care to mention to his fiance. Although it is acceptable to keep certain things private from your roommate, friend, fiance, or partner, hiding such significant details of your life is not the best idea. 
Chanel Oberlin and her Chanels from Scream Queens 
Where do I even begin? There are millions of reasons as to why Chanel #1, would make the worst roommate. She is extremely cunning, manipulative, self-centred, egoistic, loves blackmailing, and is never afraid to give people a piece of her mind. 
She turns her roommates, a.k.a. her closest friends into her minions and takes pleasure in bossing them around and giving instructions. She rather thinks of them as her maids and enjoys being the centre of attention.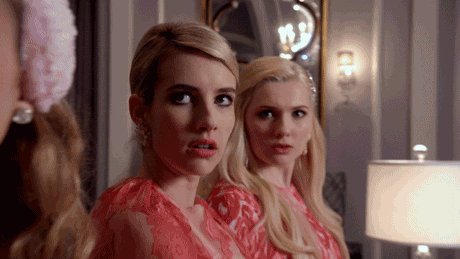 Wouldn't prefer a roommate who treats you as their equal? Tell us your opinions in the comments below.
Alan and Walden from Two and a Half Men 
This TV duo is definitely an example of a forced relationship. Walden owns a beautiful house and has loads of money. On the contrary, Alan is broke and is constantly manipulating Walden so that he can live there for free. And none of us would want to be stuck with a roommate who can't pay their share of the rent. We all want someone who we look forward to meeting and can depend upon. 
Conclusion
Starting a new relationship with your roommate could be good or bad, a pro or a con, an advantage or a disadvantage, a blessing or a curse. But, with CoDee by your side, there is only one side to the story- the good side. We will help you pick your perfect, ideal, and compatible roommate, and reduce the hassle and your never-ending search to just the click of a button! 
Thank you for reading! Have a great and productive day ahead.